Welcome!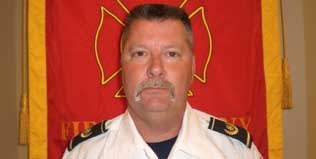 Thank you for visiting
Welcome to the Marrero Harvey Volunteer Fire Co. # 1 web site. We hope that you find this site informative and engaging. It is our intent to readily provide the information and services that our Members and Visitors need to efficiently interact with the Department online. Websites are never really complete but continually evolving based on feedback we receive from visitors like you – so let us know if are unable to find what you are looking for or have ideas to improve our ability to serve you. Please take time to explore the site – there is a lot to see here.
If you are interested in knowing more about the current focus or long term plans of our organization consider beginning with the Volunteer information page. This is where you will find details about our fire department and a Membership Application.
All members of the Marrero Harvey Fire Co. #1 are here to serve you every hour of every day. If you have any questions regarding the Department or the services we provide, please do not hesitate to contact us.
Taz M. Istre
President/Assistant Fire Chief
Marrero Harvey Fire Co. #1